Welcome to Foundation Stage (Reception and Nursery)
Dear Earth
July 2023
This half term we have been learning about Planet Earth. We started by finding out about different environments, including deserts. rainforests, and oceans.
All our books were about how beautiful the Earth is and how we can keep it clean and healthy.
We learned that plastic in the sea can be harmful to animals, so we made our classroom into an underwater scene with fish and whales made from recycled plastic bottles.
Listen up Nursery!
December 2022
The process of learning to read starts in nursery.
We begin by practising our listening skills - the children loved the listening walk we took around the school.
We heard loud and quiet voices, a photocopier, birds singing, aeorplanes and even the sound of leaves rustling in the wind.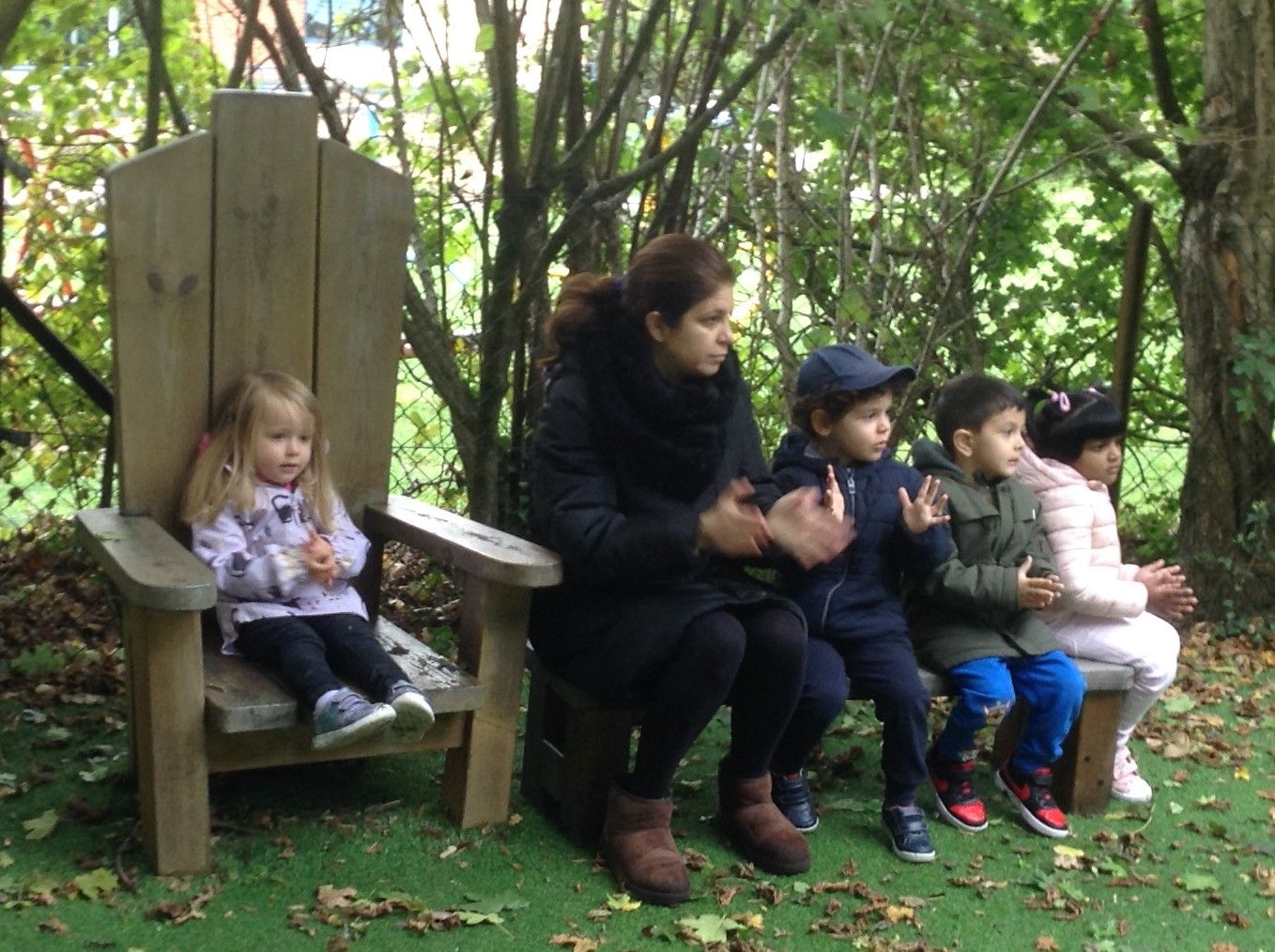 We also play lots of games that include rhyming, identifying words with the same initial sounds and clapping or using instruments to pick out syllables in words.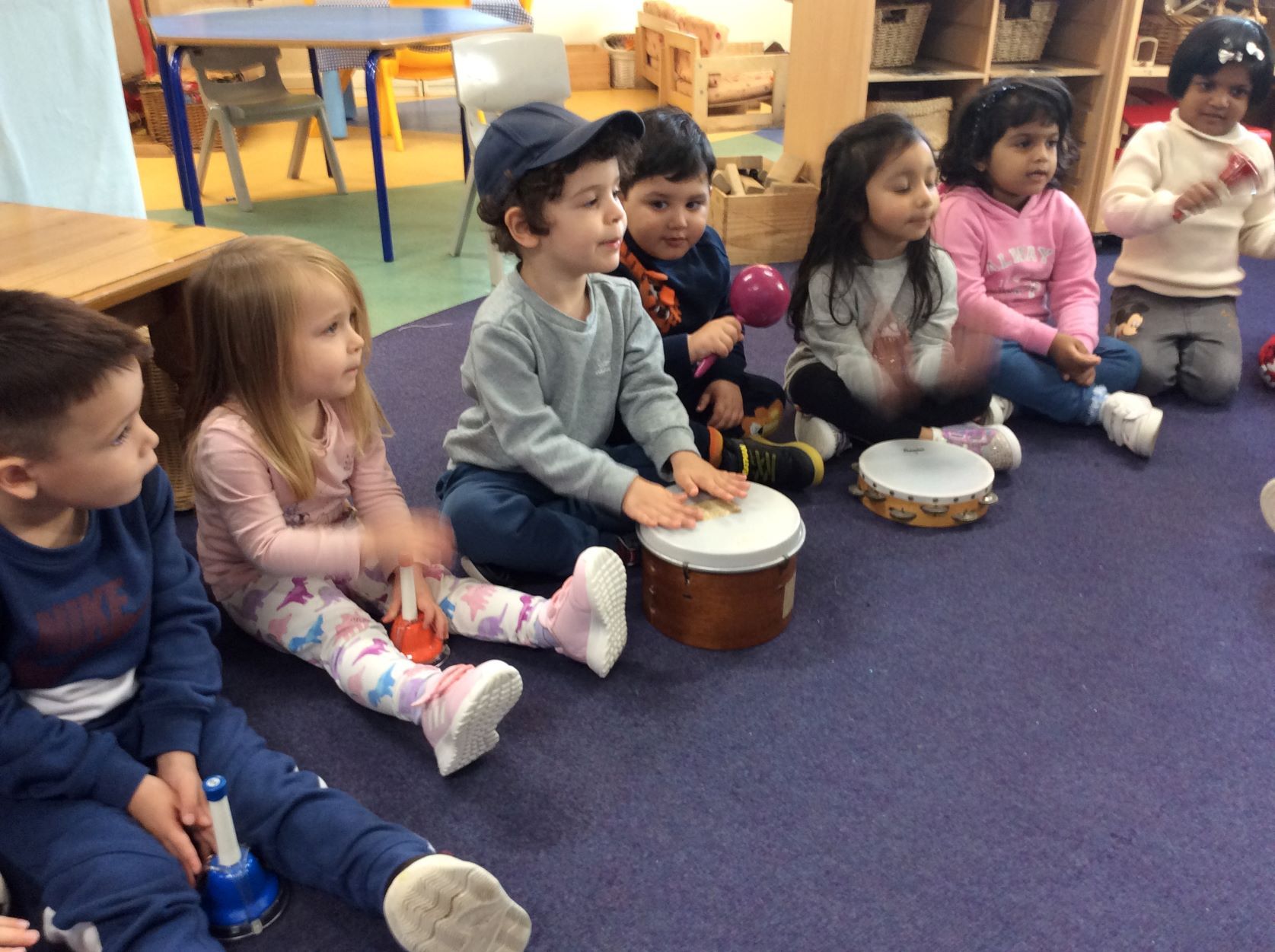 During story time, we exlore the language used and discuss the meanings of words. Our favourite books this term have included The Colour Monster, Little Rabbit Foo Foo and Stick Man.
Click here to see slides from the phonics/reading meeting Sept 27th
July 2022
Furry and Scaly Friends
It might be the busy last week of term, but we can always spare the time to meet interesting animals. Furry and Scaly Friends paid us a visit and we all had the opportunity to hold a variety of snakes, skinny pigs (hairless guinea pigs), lizards, tortoises and cockroaches.
June 2022
Bye Bye Blackbirds
Ladbrooke was lucky enough to experience its very own Springwatch this season.
On returning from the half term break, the children in reception and nursery noticed that an untidy collection of twigs, leaves and grass had appeared next to one of our security lights.
We watched quietly, but the bird eluded us.
After a while we spotted a dark brown bird flying from the nest and soon after, Verity found an egg shell on the ground beneath it. It was small and blue with brown spots. We used the internet to identify the type of bird from the egg and found that it belonged to a blackbird.
Then one day, we noticed the bird coming and going more frequently and were excited to see other movement within the nest. Mrs Friend climbed precariously on the sand pit and managed to film what was going on.
Again we turned to the internet to find out at what stage the baby birds were. We found out that when they are just out of their eggs the birds are called 'hatchlings'. When they are a still in the nest and being fed by their parents they are called 'nestlings', and when they leave the nest they are called 'fledglings'. We also learned that mummy blackbirds are brown and daddy blackbirds are black.
Finally, all the birds flew away. Once we were absolutely sure that they had gone for good, we brought the nest down to have a closer look.
May 2022
Butterfly release
This year, four of our caterpillars metamorphosised into butterflies. We released them into our meadow on a warm, sunny day and watched them fly away.